PRIST Hi-Flash Hi-Flo & Lo-Flo Anti-Icing Aviation Fuel Additive
The fuel additive pilots ask for by name
PRIST Hi-Flash anti-icing aviation fuel additive is a safe, easy-to-handle aviation chemical capable of protecting your aircraft's fuel system from debilitating and dangerous ice crystals. PRIST Hi-Flash meets the rigorous demands of turbine aircraft use. Best of all, our entire lineup of PRIST fuel additives are less toxic, less volatile, and much easier to use than conventional additives.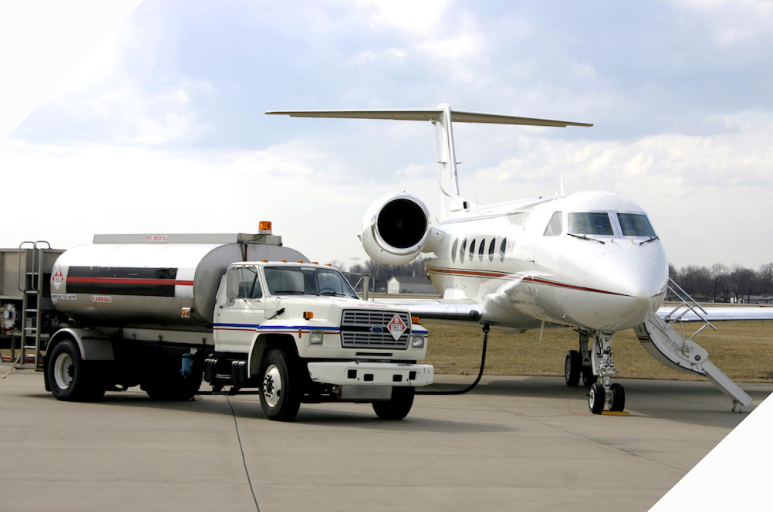 Do I Need to Use a Fuel Additive?
All aircraft without fuel heaters must use an anti-icing fuel additive. The formation of ice crystals in fuel tanks can block an aircraft's fuel line or filter, leading to engine failure. PRIST Hi-Flash fuel additive controls icing in aircraft fuel by depressing the freezing point of water.
PRIST Hi-Flash fuel additive has limited solubility in jet fuel, but it is completely soluble in water. When dissolved water separates from the fuel, some amount of PRIST Hi-Flash fuel additive quickly leaves the fuel and preferentially dissolves in the water, depressing the water's freezing point. As the fuel gets colder and more water particles appear, an increased quantity of PRIST Hi-Flash fuel additive leaves the fuel and enters the water, ensuring your fuel lines stay clear.
PRIST Hi-Flash fuel additive is recommended for every refueling at a dosage rate of 0.1% minimum to 0.15% maximum by volume.
Advanced formulation
Controls and counteracts ice crystal formation in aircraft fuel lines, filters, tanks and engines
Available in two formulations to best fit your aviation application
PRIST Hi-Flash Hi-Flo additive for faster, over-wing fueling operations (fuel flow of 40–55 GPM)
PRIST Hi-Flash Lo-Flo additive for slower-flowing applications (fuel flow of 15–30 GPM)
Formulated to the highest standards for quality and endurance
Fully authorized by the U.S. Armed Forces MIL-DTL-85470 and by the ASTM under Standard D4171 for use in civilian jet fuels as a fuel system icing inhibitor
PRIST Hi-Flash is available in a variety of convenient package sizes to best fit your use and operations.
9.5- (Hi-Flash Lo-Flo) and 20-oz. (Hi-Flash Hi-Flo) aerosol cans
5-gallon pails, enough to treat 5,000 gallons of fuel
55-gallon drums, for the most economical bulk supply
275-gallon and 330-gallon totes
Custom bulk loads
Contact us to find aerospace solutions and jet fuel additives by PRIST.