PRIST Windscreen Cleaner
Quality Cleaning and Protection for Your Aircraft's Windscreen
PRIST Windscreen Cleaner delivers the crystal-clear view and ease of maintenance that aviation professionals demand. Specially formulated for use on many types of windscreens, windshields, plastics, glass, metal, and more, our multipurpose formula attacks tough surface grime without harming your surface's finish.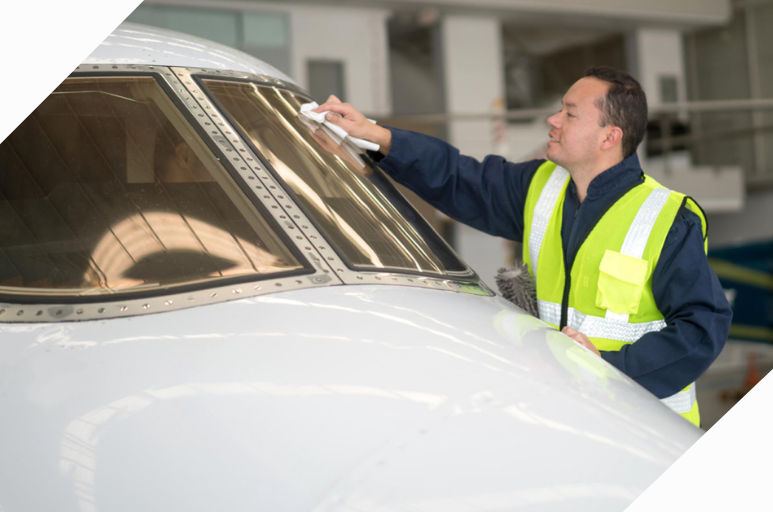 Tough on Dirt, but Gentle on Everything Else
Most general-purpose cleaners contain harsh solvents and other chemicals that can eventually cause a windscreen or windshield to become hazy and streaked— especially on non-glass surfaces. PRIST Windscreen Cleaner contains no abrasive cleaning agents or propellants. It effectively breaks down and removes stubborn grease and dissolves sticky organic residue from insects and birds. Its fast-acting formulation provides reliable cleaning power with minimal effort. And, it can help prevent the static charge buildup that attracts airborne particles that could scratch surfaces during cleaning.
Easy to Use and Effective
Dispenses as an easy-to-see foam
Easily defines your work area and leaves no sticky residue
Contains no harsh chemicals, propellants or solvents
Retards hazing, marring and streaking of surface, especially on non-glass screens
Employs an antistatic compound
Prevents buildup of static charges, which attract damaging particles that can cause scratching during cleaning
Safe and Effective for Use on all windshields
PRIST Windscreen Cleaner is specifically designed for the aviation industry and works effectively on a variety of surfaces:
Stretched acrylic and polycarbonate
Coated and uncoated glass
Aircraft interiors
Goggles and lenses
Other plastics, metals, and more!
PRIST Windscreen Cleaner comes in easy to use aerosol cans and 5-gallon pails
Case – Twelve 13-oz cans per case
5-gallon pails
Contact us to find aerospace solutions and jet fuel additives by PRIST.